Original Handmade

Glass Beads and Jewelry Designs

Enjoy exploring the website and be sure to get the complete experience by visiting each page  

Online Store where you can purchase one-of-a-kind finished pieces.

View the Gallery of original works. 

Contact Us to place a custom order, schedule your private jewelry party or training class, or just to ask a question.

Located in beautiful Chilliwack, British Columbia, Canada, Hip Navy Beads is a fully equipped and self contained flamework glass bead, and jewelry design studio. Every original design is lovingly created by hand using only simple hand tools and as many locally sourced supplies as can be found. Artist and designer Alicia Champ draws inspiration from her natural surroundings and her designs are heavily influenced by her many summers enjoying the outdoors as a child. Gardening, painting, camping sailing and beach combing are just a few of the childhood memories that influence her work.

News and Events

Find out the latest from Hip Navy Beads.

I will be teaching glass bead making as well as a variety of jewelry making classes at the Chilliwack Cultural Center this year, please refer to the class page for more information on these or the Chilliwack Cultural Center's website  http://www.chilliwackculturalcentre.ca/classes/

​I have been invited to teach at the Chilliwack Arts Council's Art Room. Please see my class page or the Arts Council website for more information.

The 2016 show schedule is coming soon, please refer to Shows page for updated information. I will also post this information on my Facebook page as new events are added.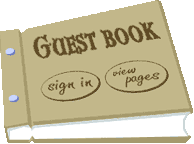 Look For Easy Metal Jewelry hitting shelves in July 2015.

My project, Inspiring Washers is on page 50.

The class for this beginner project will be held at the Chilliwack Arts Council on Feb. 20th, 2016 at 10:00am. 

Double click here to add text.

Hi Everyone, 

I am writing this as a warning to all of my Artist, Crafter Friends who sell online. First off this is not one of those cut and paste scams and did not happen to someone I heard of, it happen to and is still happening to me. Its a bit of a read but important.

I was approved for a seller account on the new Amazon Handmade site, the promotion was get a year for free to set up your store start selling things etc and you can cancel anytime if its not working for you. I say to myself, "sure! what can it hurt? Its free and its Amazon" On Nov. 13th 2015 I opened my store. On Nov. 17th 2015 after giving it much consideration I requested to close my store. Got email confirmation that store was closed. On Dec 25 2015 I was charged $39.99US ($57.65CAD), to my Credit Card by Amazon Sellers. I email them right after I saw this on Dec. 31st 2015. They did not close my account as requested and charged my card for the monthly fees, (that were supposed to be waived). They will not reverse the charge even though I have proof that the account was to be closed. They have finally closed my account and this has resulted in me no longer being able to contact them. No one will accept responsibility or take action to correct it. I have contacted Amazon and they forwarded my request to the Seller dept. that I can no longer access. These people are crooks and scammers and play email tag better than any lawyer or con man. Support is overseas so language is an issue and most responses are cut and paste from the guide book of how to piss off your customers. I have contacted the fraud dept at my Credit Card company and launched a full investigation into Handmade at Amazon. 

If you have an account with them, check your credit card statement. If you don't have an account and have been thinking about it, don't do it.

Absolute worst customer service experience ever!

Please share with your Crafter/Artist friends to avoid this happening to someone else.

PS - Google is full of other people going through what I am going through with this company. I found this out after I googled the name on my credit card statement to find out where the charge came from.